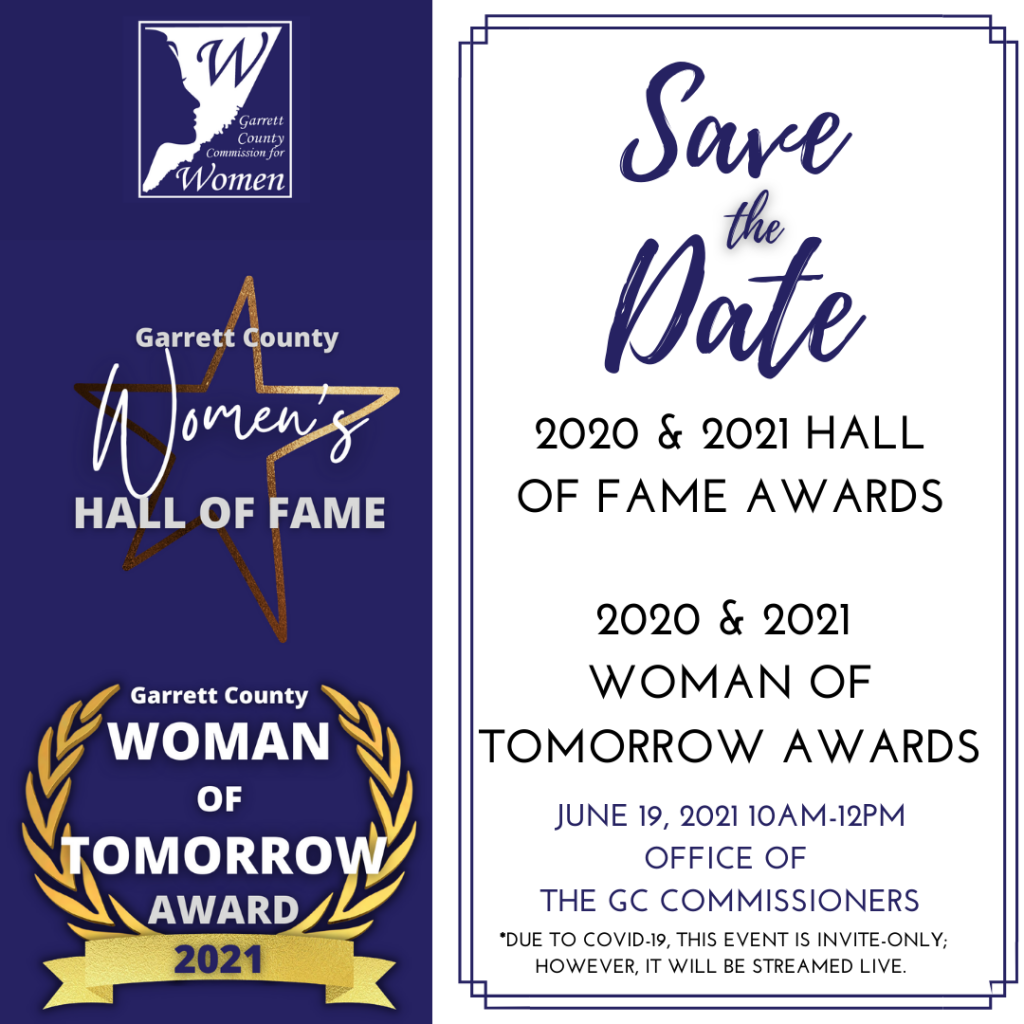 June 19, 2021 from 10 AM to 12 PM, Garrett County Commission for Women will honor the 2020 and 2021 inductees to the Garrett County Women's Hall of Fame.

Woman of Tomorrow Awards will also be honored.

**Please note, this is a small event and is by invitation only. Live streaming will be performed.**

Know a Garrett County Woman who should be honored? GCCW is accepting nominations until May 10, 2021!
Click here for more information http://gccw.info/hall-of-fame/